Diversitec's New & Refurbished Products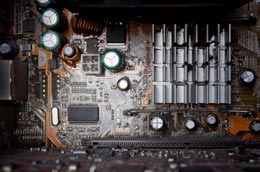 Whether you need new, refurbished or manufacturer discontinued equipment, we've got what you need. Individual components to fully populated systems, our quality inspection and testing procedures ensure you receive top-quality telecommunication and related products that fit your budget.
Since 1988, we have built several strategic partnerships which enabled us to expand our capabilities and provide you with solutions that specifically fit your needs. Contact us and our experienced sales team will assist you in finding the best solution for you or for your customer.
When it comes to building a solution for you & your company, be confident that you'll get a solution that is timely, efficient, and at or under your budget.
Allow us to learn more about your specific needs and we'll quickly provide a competitive pricing proposal that matches your expectations. Our focus is on your total satisfaction and providing you with quality products as well as exceptional customer service.
New & Refurbished Technologies That We Support:
ATM Switches
Bridges
Cell site power
Central Office Switching
Central Office Transport
Channel Banks
Circuit Packs
Complete Systems
Controllers
CSU / DSU
CWDM equipment
Data Networking
Digital cross-connect
Optical Cross Connect
Patch Panels
PBX Switches
Processor Boards
Rectifiers
Routers
Servers
SONET / fiber optic
Switches - class 4 & 5
DSLAM
DSX Panels
DWDM Equipment
Echo Cancellers
Expansion / upgrades
Fiber Loop Connectors
Generators
IP Switches
Local Switches
Memory Expansion/Upgrades
Microwave Radios
Modems
Multiplexers
Switching Equipment
T1/E1 Interface
Transcoders
Transmission
Voice Mail Systems
WAN Switches
Widebanks
Wireless Equipment
Quality & Customer Satisfaction
Annual surveys with our customers have produced 99% customer satisfaction; view our customer's actual responses by category.