About EastPenn
East Penn Manufacturing is the largest single-site battery manufacturer in the world. Since 1946, East Penn has been manufacturing high-quality Deka Batteries. They have grown to facilities on over 490 acres of land and over 2 million square feet of space. The complete line of Deka stationary batteries by East Penn provides dependable, reliable power for a wide variety of applications including Telecommunications, Uninterruptible Power Supplies (UPS), Utility, Oil & Gas, Emergency Standby Applications, and many others. Power Range: 30 to 2000 Amp Hours.
Deka Unigy I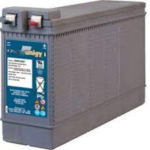 The Deka Unigy I battery features a top terminal design available in a range of 27 – 130 AH capacities, and a front access terminal design available in a range of 100 – 200 AH capacities.
Deka Unigy II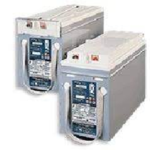 The Deka Unigy II 2-volt battery is available as either a single cell or system design, and features a wide range of capacities with ratings from 91 – 2000 AH @ 8 HR. to 1.75 v.p.c.
Deka Fahrenheit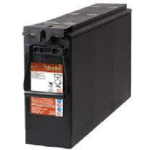 The Deka Fahrenheit features a breakthrough heat-tolerant VRLA monobloc battery design that survives up to 3X longer in temperatures of 60°C – far beyond the life of a normal VRLA battery. 
Deka High Rate
The Deka High Rate series features absorbed valve-regulated, lead-acid battery technology designed for UPS standby power systems.
Deka HRC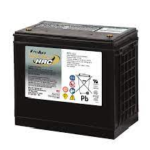 Deka HRC batteries offer peak performance while leveraging your capital investment. It is the newest offering in the proven line of Deka products, built to provide superior performance in critical applications.