Diversitec has a constant rotation of Battery stock from many different OEMs for our clients. We are a solutions provider and can assist with all of your battery needs including removal and disposal, maintenance, installation, and monitoring.
Diversitec Batteries
Battery Systems and Solutions
No power system is safe from Mother Nature… that's why battery backup systems are critical to your system users.
With the explosive growth within the communications field, maintenance of your infrastructure and backup systems is critical. Diversitec supports a wide range of batteries for our customer base.
Battery Storage Testing & Logistics
Batteries are maintained, trickle charged, safely packed, and shipped to national locations daily.
-Batteries shipped will be ready for immediate installation – voltage and battery test dates are noted on the top of every battery we ship.
- Virtual warehousing services for batteries are available.
- Need Logistics? We can schedule your delivery for a specific day and time to meet your installation needs.
- Kitting is available, we can create a unique part number that encompasses the materials you need in a single shipment.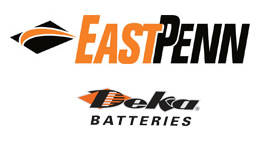 Deka Unigy
East Penn Manufacturing is the largest single-site battery manufacturer in the world. Since 1946, East Penn has been manufacturing high-quality Deka Batteries. They have grown to facilities on over 490 acres of land and over 2 million square feet of space. The complete line of Deka stationary batteries by East Penn provides dependable, reliable power for a wide variety of applications including Telecommunications, Uninterruptible Power Supplies (UPS), Utility, Oil & Gas, Emergency Standby Applications, and many others. Power Range: 30 to 2000 Amp Hours.
Deka/Unigy Batteries:
Deka Unigy I-  top terminal design in a range of 27 – 130 AH capacities, and front access terminal design in a range of 100 – 200 AH capacities
Deka Unigy II-2-volt battery available as a single cell or system design and a wide range of capacities with ratings from 91 – 2000 AH @ 8 HR. to 1.75 v.p.c
Deka Fahrenheit-VLRA battery designed to survive 3x longer than other VLRA batteries in heat above 60°C
Deka Unigy High Rate-VLRA battery designed for UPS standby systems
Deka HRC-the newest offering in the proven line of Deka products, built to provide superior performance in critical applications

C&D Technologies
C&D Technologies, Inc. is a global leader in solutions and services for switchgear and control (Utility), telecommunications, and uninterruptible power supply (UPS) applications. They are over 100 years old and provide a wide variety of flooded and VRLA batteries. C&D Technologies engineers. manufactures, sells, and services standby batteries for regulating and monitoring power flow and providing backup power in the event of primary power loss until the primary source can be restored. C&D Technologies is headquartered in Blue Bell, PA.
C&D Batteries:
Tel HT-  VLRA battery designed to handle and have a long life at high-temperatures
Tel Long Duration- VLRA battery designed for telecom power applications
UPS-MR PLP- a longer life VLRA battery that reduces the cost of ownership by 30%
UPS-MR- VLRA battery designed for UPS standby applications
Liberty 1000- VLRA battery designed for standby applications
Liberty MSE- VLRA battery designed for standby applications
Liberty AES- battery designed for renewable energy storage applications
AES- battery designed for renewable energy storage applications
MS Endur II- designed for standby telecom applications
SGC Series- VLRA battery series designed for switchgear and control applications

HAZE Batteries USA
HAZE Battery Company was born of a mixture of Western technology and Eastern work ethic, Western quality concepts with Asian cost-effectiveness. They have headquarters in Europe and have facilities located in China. The company's products cover a full range of 2, 4, 6, and 12 Volt VRLA Batteries in Absorbed Glass Mat (AGM) and Gelled Electrolyte. The company philosophy is to focus on the actual and implied needs of the customer, supplier, employees, and the environment. Our ever-expanding product range provides the solutions to the ever-changing requirements of the marketplace. A design service can provide cost-effective tooling for customers' individual requirements, resulting in the market advantage our customers need to develop their own business.
HAZE Batteries:
Telecom Front Access- VLRA battery for communications standby power applications
Telecom Top Terminal- VLRA battery for communications standby power applications
UPS Batteries- VLRA battery for UPS applications
CATV- Valve Regulated Lead Acid battery.12-year design life for stand by power applications
EnerSys
EnerSys, the global leader in stored energy solutions for industrial applications, manufactures and distributes reserve power and motive power batteries, battery chargers, power equipment, battery accessories, and outdoor equipment enclosure solutions to customers worldwide. Motive power batteries and chargers are utilized in electric forklift trucks and other commercial electric-powered vehicles. Reserve power batteries are used in the telecommunication and utility industries, uninterruptible power supplies, and numerous applications requiring stored energy solutions including medical, aerospace, and defense systems. Outdoor equipment enclosure products are utilized in the telecommunication, cable, utility, and transportation industries and by government and defense customers. The company also provides aftermarket and customer support services to its customers from over 100 countries through its sales and manufacturing locations around the world.
Northstar: 
NorthStar is a global leader in designing, manufacturing, and deploying an innovative range of batteries and power solutions. The company was established in 2000 by a group of experts in the lead-acid battery industry, who together hold more than 100 years of experience. NorthStar products are so reliable and cost-effective they are used in more than 120 countries. NorthStar employs over 500 people worldwide, with headquarters in Sweden and major operations in the USA and China. NorthStar also has global distribution and service centers, which include Panama, Indonesia, Dubai, and Singapore.
EnerSys Batteries: 
Powersafe- designed for telecommunications, utility, switchgear applications, and more.
Datasafe- designed for datacenters
Northstar Batteries: 
NSB HT RED- a battery designed for having longer life even at high temperatures
NSB RED- a battery that provides long life which means more potential savings in costs
NSB BLUE+- has an ultra fast recharge time and more than three times as many cycles as standard AGMs
NSB UPS- designed for UPS applications
Battery Spill Containment Solutions
Get all your spill challenges solved with our full range of Spill Containment Solutions. From absorbents and neutralizers to full self-contained Spill Kits, you can rest assured we can solve your problems. All of our spill products meet or exceed EPA and UFC standards, and represent some of the best technology the industry has to offer.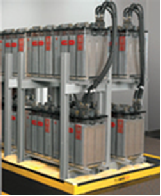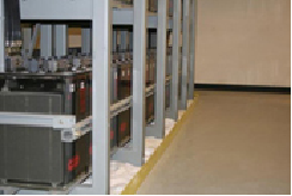 When it comes to fulfilling all of your battery needs, make Diversitec your solutions provider…
DC Power & Batteries - Resources
Are you looking for more detailed information? Check our Resources page for our DC Power & Batteries (brochures, specs, dozens of PDF files available for download, etc.)...