Services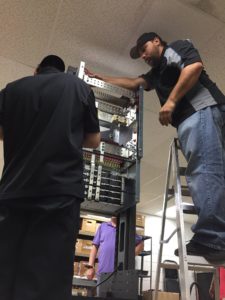 Diversitec is a versatile reseller. Beyond procuring manufacturer discontinued cards and providing you with new AC / DC / Telecom and data transmission equipment, we are a certified Value Added Reseller for several services. Our Virtual Warehousing services can align inventory at our facilities into your electronic inventory control systems. We offer kitting services that dramatically shorten your engineer's installation time. As well as System Integration Services that can put together a specified cabinet that ships complete and ready to install.
We load test every power system that ships from our dock to yours. Our service and our commitment to flawless execution have secured us as the "Vendor of Choice" for our telecommunications and DC power clients.
Our Client Services
Virtual Warehousing Services

Full system integration at significant cost savings

Kitting Services

Your specific parts and materials are procured, inspected, tested, inventoried, and assembled in a controlled environment by highly skilled technicians. Often, our kitting services include taking multiple SKUs and combining them into one new SKU and/or tracking number. Subsequently, the resulting complete assembly is delivered on-demand exactly where and when it is needed. Complete overpack with single invoice costing to accounting.

Integration Services

Any cabinet, rack, or frame configured exactly to your specifications

Engineering Assistance

Full-time engineering staff available for questions anytime

"Load Testing Before Shipping" Commitment

Every system that we ship is fully load tested before being boxed and shipped

Depot Repair Services

We'll receive, test, ship, repair, and return your equipment seamlessly through your systems and processes

De-installation & Consignment Services

We'll remove, process, test, and pay you for your old inventory maximizing the return on your investment
At Diversitec, we strive to meet or exceed your daily business performance expectations. Contact us and you'll receive what you need and exceptional customer service.