DC Power and Batteries - Systems
Are you looking to add, expand, build, remove, replace or plan/schedule a power system? With the decade of experience we have here at Diveristec we can help you with all of your DC Power and Battery needs. - contact us.
DC Power Systems
A failure in the Power System can cause a network failure, and that's not acceptable. For over 25 years Diversitec has refined its expertise around DC Power and Batteries - Power Systems and their associated battery backup configurations.
When it comes to providing you with DC Power technologies, Diversitec supports, stocks and understands the world's finest brands. Exceptional customer service and exceptional pricing...
Authorized Distributors

Eltek - Eltek is a world leader in high-efficiency power electronics and energy conversion. As a global corporation, Eltek has customers in more than 100 countries across a variety of industries including telecom, rail and infrastructure, power generation, power distribution, and solar energy. Together, Diversitec and Eltek can configure your system, meeting all of your needs!

GE Critical Power - GE Critical Power offerings range far beyond standard product support: from on-site services for risk-reducing installation and startup to availability services to help you proactively reduce downtime and meet your service-level commitments. From installation to product retirement, warranty upgrades to remote monitoring, proactive care to 24/7 problem resolution, you can rely on GE field service organization for all your electrical infrastructure support needs.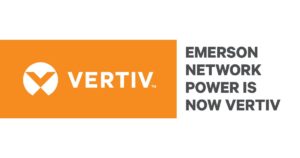 Vertiv (formerly Emerson) - Protecting your critical technologies takes more than just great software and equipment. It takes a level of experience that only comes from years of finding solutions when the industry needed them most. Formerly the Network Power business of Emerson, we've brought together the most trusted and experienced names in critical infrastructure. Our portfolio spans power, thermal, and infrastructure management products, software and solutions, and is complemented by a network of nearly 250 service centers worldwide. It's a combination of experience and resources that allow us to better adapt to what's needed, anticipate what's next and continue to find solutions in ways other companies simply can't.
These leading brands of power equipment, combined with our expertise, provide power solutions for all communications and enterprise or industrial applications.
You can reduce your power consumption and heat dissipation by as much as 35% with these "High Efficiency" technologies. Custom configurations to meet your specific requirements are always available; performed completely and on time.
Some of our most popular system configurations are provided below; additional information is available for each brand offers.
Power System Components
Whether you need main power systems components or just the 'bits and pieces, you'll get all the necessary elements and a complete system order shipped to you quickly.
Below is a list of some of the components that we typically stock onsite for our power systems…
Shelves (dual, single, or individual)
Rectifiers (5-60A, 90-264 VAC)
Controllers (Ethernet)
Alarm cables
Batteries & shelving
Breakers (Electrical or Mechanical)
Disconnects / Interconnects
Customized Cabling & Wiring
Racks
Cabinets
AC cords & plugs
Fiber panels
Distribution panels/BDFB
Wire management
Power System Integration
Need to install your Power System in record time? It can happen. As an ISO 9001-2000 & TL9000 certified reseller and integrator, you can get an accurate, fully configured and assembled power system to meet your deadlines every time. They'll be fully load tested and shipped complete on a raised pallet.
DC Power & Batteries - Resources
Are you looking for more detailed information? Check our Resources page for our DC Power & Batteries (brochures, specs, dozens of PDF files available for download, etc.)...