About ABB
ABB is a leading global technology company that energizes the transformation of society and industry to achieve a more productive, sustainable future. By connecting software to its electrification, robotics, automation and motion portfolio, ABB pushes the boundaries of technology to drive performance to new levels. With a history of excellence stretching back more than 130 years, ABB's success is driven by about 110,000 talented employees in over 100 countries.
CPS6000
CPS6000 systems are easy to set up and operate with a broad range of applications in outside plant and customer premise locations. The controller can be configured using either the front panel display, a laptop computer connected to the local port, or remotely using the Ethernet connection. Battery management features and options include slope thermal compensation, low voltage battery disconnect, battery high-temperature alarm, and battery shorted cell detection. Ideally suited for applications where space and durability in harsh environments are critical, CPS6000 is available in either front or rear wiring configurations.
For more parts and configurations: Datasheet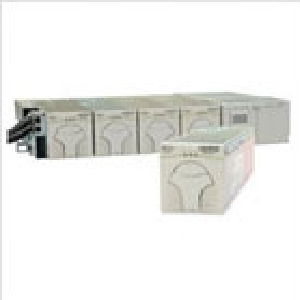 GALAXY Switchmode Rectifier 595LTS2 Series
The Switchmode Rectifier 595LT Series integrates the latest switchmode technology with superior power, protection, and control features in a compact, cost-efficient power-conversion system. Designed as a key element in the Lineage Power GALAXY Power System 4848/100 Battery Plant, the 595LT Series Rectifier converts an ac input voltage into the dc voltage level required to power end-user equipment. It also provides precise regulation, which is required to maximize battery life.